Business is not merely business. It is helping other to live more fully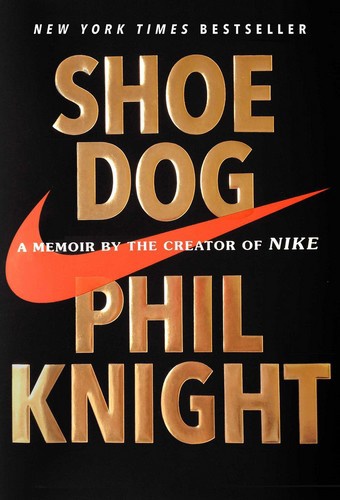 Just before getting on the plane home we signed deals with two Chinese factories, and officially became the first American shoemaker in twenty-five years to be allowed to do business in China. It seems wrong to call it "business". It seems wrong to throw all those hectic days and sleepless nights, all those magnificent triumphs and desperate struggles, under that bland, generic banner: business. What we were doing felt like so much more. Each new day brought fifty new problems, fifty tough decisions that needed to be made, right now, and we were acutely aware that one rash move, one wrong decision could be the end. The margin for error was forever getting narrower, while the stakes were forever creeping higher — and none of us wavered in the belief that "stakes" didn't mean "money". For some, I realise, business is the all-out pursuit of profits, period, full stop, but for us business was no more about making money than being human is about making blood. Yes, the human body needs blood. It needs to manufacture red and white cells and platelets and redistribute them evenly, smoothly, to all the right places, on time, or else.
But that day-to-day business of the human body isn't our mission as human beings. It's a basic process that enables our higher aims, and life always thrives to transcend the basic processes of living- and at some point in the late 1970s, I did, too. I redefined winning, expanded it beyond my original definition of not losing, of merely staying alive. That was no longer enough to sustain me, or my company. We wanted, as all great businesses do, to create, to contribute, and we dared to say so aloud. When you make something, when you improve something, when you deliver something, when you add some new thing or service to the lives of strangers, making them happier, or healthier, or safer, or better, and when you do it all crisply and efficiently, smartly, the way everything should be done but so seldom is — you're participating more fully in the whole grand human drama.
More than simply alive, you're helping other to live more fully, and if that's business, all right, call me a businessman. Maybe it will grow on me.
Do you know an example, a fact, an evidence a personal experience which would support the theory ?
Interpretation
+ 15 points
Do you believe this entry can have a different reading, or that you can bring clarification to the text of the author ?
Would you like to share an opinion on this
article ?
Other entries from "
Shoe Dog
I'm convinced that about half of what separates the successful entrepreneurs from the non-successful ones is pure perseverance. It is so hard. You put so much of your life into this thing. There are such rough moments in time that I think most people give up. I don't blame them. Its really tough and it consumes your life. If you've got a family and you're in the early days of a company, I can't imagine how one could do it. I'm sure its been done but its rough. Its pretty much an eighteen hour day job, seven days a week for awhile. Unless you have a lot of passion about this, you're not going to survive. You're going to give it up. So you've got to have an idea, or a problem or a wrong that you want to right that you're passionate about otherwise you're not going to have the perseverance to stick it through. I think that's half the battle right there.
You submitted this theory on 09/05/2021
|
Approved
Author unknown via Pinterest
Focus is saying no to 1,000 good ideas.
You submitted this theory on 27/12/2020
|
Approved
kytt3 via DeviantArt
It's through curiosity and looking at opportunities in new ways that we've always mapped our path at Dell. There's always an opportunity to make a difference.
You submitted this theory on 11/03/2020
|
Approved
Every time I read a management or self-help book, I find myself saying, "That's fine, but that wasn't really the hard thing about the situation." The hard thing isn't setting a big, hairy, audacious goal. The hard thing is laying people off when you miss the big goal. The hard thing isn't hiring great people. The hard thing is when those "great people" develop a sense of entitlement and start demanding unreasonable things. The hard thing isn't setting up an organizational chart. The hard thing is getting people to communicate within the organization that you just designed. The hard thing isn't dreaming big. The hard thing is waking up in the middle of the night in a cold sweat when the dream turns into a nightmare.
You submitted this theory on 20/07/2020
|
Approved