Business plan are essential tools for entrepreneurs: they crystallize your thoughts
The general piece of advice, which is fairly mundane and oft repeated, is: make sure you write a business plan because it will crystallize your thoughts to communicate your ideas with somebody else. Make sure that once you have written your business plan, you have somebody read and critique it and ask you questions.
Your example
Other entries from " Founders at Work "
Similar articles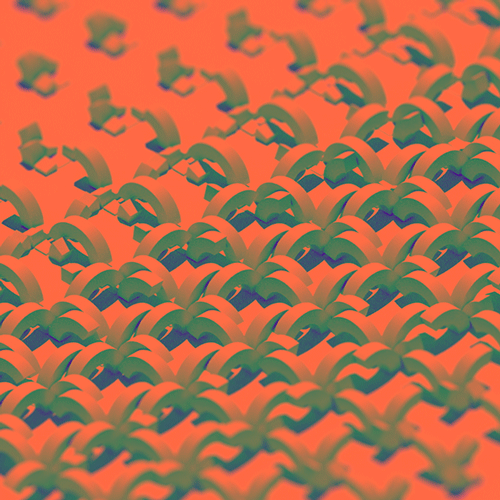 Motion Graphics via Tumblr
(...) in fact startups do have a different sort of DNA from other businesses. Google is not just a barbershop whose founders were unusually lucky and hard-working. Google was different from the beginning.
To grow rapidly, you need to make something you can sell to a big market. That's the difference between Google and a barbershop. A barbershop doesn't scale.
For a company to grow really big, it must:
(a) make something lots of people want, and
(b) reach and serve all those people.
Barbershops are doing fine in the (a) department. Almost everyone needs their hair cut. The problem for a barbershop, as for any retail establishment, is (b). A barbershop serves customers in person, and few will travel far for a haircut. And even if they did the barbershop couldn't accomodate them.
Writing software is a great way to solve (b), but you can still end up constrained in (a). If you write software to teach Tibetan to Hungarian speakers, you'll be able to reach most of the people who want it, but there won't be many of them. If you make software to teach English to Chinese speakers, however, you're in startup territory.
Most businesses are tightly constrained in (a) or (b). The distinctive feature of successful startups is that they're not.
You submitted this theory on 16/06/2019
|
Approved
Disruption also attracts attention: disruptors are people who look for trouble and find it. Disruptive kids get sent in the principle's office. [Disruptive companies] often pick fights they can't win. Think of Napster: the name itself meant trouble. What kinds of things can one "nap"? Music... Kids...and perhaps not much else. Shawn Fanning and Sean Parker, Napster's then teenage founders, credibly threatened to disrupt the powerful music recording industry in 1999. The next year, they made the cover of Time magazine. A year and a half after that, they ended up in bankruptcy court.
You submitted this theory on 04/04/2018
|
Approved
magalerieaparis.wordpress.com
And that tells you that as a [founder], you have the skills to start companies from scratch, but it doesn't necessarily mean that you have the skill to grow it till they're larger.
You submitted this theory on 15/05/2018
|
Approved
Anyone who has held an iDevice or a smoothly machined MacBook has felt the result of Steve Jobs's obsession with visual and experiential perfection. But the most important lesson to learn from Jobs has nothing to do with aesthetics. The greatest thing Jobs designed was his business. Apple imagined and executed definite multi-year plans to create new products and distribute them effectively. Forget "minimum viable products"—ever since he started Apple in 1976, Jobs saw that you can change the world through careful planning, not by listening to focus group feedback or copying others' successes.
You submitted this theory on 15/05/2018
|
Approved
cf-12 via Tumblr
Entrepreneurs are heroes in our society.
They fail for the rest of us.
You submitted this theory on 31/05/2018
|
Approved