Introverts have hidden talents people disregard in modern society
First Aron interviewed thirty-nine people who described themselves as being either introverted or easily overwhelmed by stimulation. She asked them about the movies they liked, their first memories, relationships with parents, friendships, love lives, creative activities, philosophical and religious views. Based on these interviews, she created a voluminous questionnaire that she gave to several large groups of people. Then she boiled their responses down to a constellation of twenty-seven attributes. She named the people who embodied these attributes "highly sensitive".
Some of these twenty-seven attributes were familiar from Kagan and others' work. For example, highly sensitive people tend to be keen observers who look before they leap. They arrange their lives in ways that limit surprises. They're often sensitive to sights, sounds, smells, pain, coffee. They have difficulty when being observed (at work, say, or performing at a music recital) or judged for general worthiness (dating, job interviews).
But there were also new insights. The highly sensitive tend to be philosophical or spiritual in their orientation, rather than materialistic or hedonistic. They dislike small talk. They often describe themselves as creative or intuitive. They dream vividly, and can often recall their dreams the next day. They love music, nature, art, physical beauty. They feel exceptionally strong emotions—sometimes acute bouts of joy, but also sorrow, melancholy, and fear.
Highly sensitive people also process information about their environ1nents—both physical and elnotional—unusually deeply. They tend to notice subtleties that others miss—another person's shift in mood, say, or a lightbulb burning a touch too brightly.
Recently a group of scientists at Stony Brook University tested this finding by showing two pairs of photos (of a fence and some bales of hay) to eighteen people lying inside fMRI machines. In one pair the photos were noticeably different from each other, and in the other pair the difference was much more subtle. For each pair, the scientists asked whether the second photo was the same as the first. They found that sensitive people spent more time than others looking at the photos with the subtle differences. Their brains also showed more activity in regions that help to make associations between those images and other stored information. In other words, the sensitive people were processing the photos at a more elaborate level than their peers, reflecting more on those fenceposts and haystacks.
Your example
Similar articles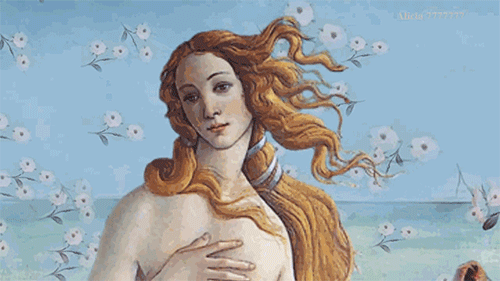 Club Innovation & culture France
Beauty always has an element of strangeness. I do not mean a deliberate cold form of strangeness, for in that case it would be a monstrous thing that had jumped the rails of life. But I do mean that it always contains a certain degree of strangeness, of simple, unintended, unconscious strangeness, and that this form of strangeness is what gives it the right to be called beauty. It is its hallmark, its special characteristic. Reverse the proposition and try to imagine a commonplace beauty! (…) This element of strangeness which constitutes and defines individuality, without which there is no beauty, plays in art (and may the precision of this comparison excuse its triviality) the role of taste or flavouring in cookery; if the individual usefulness or the degree of nutritious value they contain be excepted, viands differ from each other only by the idea they reveal to the tongue.
You submitted this theory on 02/05/2019
|
Approved
Sometimes people are beautiful.
Not in looks.
Not in what they say.
Just in what they are.
You submitted this theory on 28/02/2019
|
Approved
ajamesmccarthy via reddit
Everyone is a moon, and has a dark side which he never shows to anybody
You submitted this theory on 05/08/2019
|
Approved
Some things benefit from shocks; they thrive and grow when exposed to volatility, randomness, disorder, and stressors and love adventure ...
You submitted this theory on 10/06/2019
|
Approved
Richard Davies via art-spir
[Steve jobs, 1981, pitching the first Macintosh]
" This is a 21st century bicycle for your mind. "
You submitted this theory on 08/06/2018
|
Approved