Success is a point of view, entrepreneurial success often comes at the expense of happiness and personal life
Extreme success results from an extreme personality and comes at the cost of many other things. Extreme success is different from what I suppose you could just consider 'success', so know that you don't have to be Richard or Elon to be affluent and accomplished and maintain a great lifestyle. Your odds of happiness are better that way. But if you're extreme, you must be what you are, which means that happiness is more or less beside the point. These people tend to be freaks and misfits who were forced to experience the world in an unusually challenging way. They developed strategies to survive, and as they grow older they find ways to apply these strategies to other things, and create for themselves a distinct and powerful advantage. They don't think the way other people think. They see things from angles that unlock new ideas and insights. Other people consider them to be somewhat insane.
Be obsessed.
Be obsessed.
Be obsessed.
If you're not obsessed, then stop what you're doing and find whatever does obsess you. It helps to have an ego, but you must be in service to something bigger if you are to inspire the people you need to help you (and make no mistake, you will need them). That 'something bigger' prevents you from going off into the ether when people flock round you and tell you how fabulous you are when you aren't and how great your stuff is when it isn't. Don't pursue something because you "want to be great". Pursue something because it fascinates you, because the pursuit itself engages and compels you. Extreme people combine brilliance and talent with an *insane* work ethic, so if the work itself doesn't drive you, you will burn out or fall by the wayside or your extreme competitors will crush you and make you cry.
Follow your obsessions until a problem starts to emerge, a big meaty challenging problem that impacts as many people as possible, that you feel hellbent to solve or die trying. It might take years to find that problem, because you have to explore different bodies of knowledge, collect the dots and then connect and complete them.
It helps to have superhuman energy and stamina. If you are not blessed with godlike genetics, then make it a point to get into the best shape possible. There will be jet lag, mental fatigue, bouts of hard partying, loneliness, pointless meetings, major setbacks, family drama, issues with the Significant Other you rarely see, dark nights of the soul, people who bore and annoy you, little sleep, less sleep than that. Keep your body sharp to keep your mind sharp. It pays off.
Learn to handle a level of stress that would break most people.
Don't follow a pre-existing path, and don't look to imitate your role models. There is no "next step". Extreme success is not like other kinds of success; what has worked for someone else, probably won't work for you. They are individuals with bold points of view who exploit their very particular set of unique and particular strengths. They are unconventional, and one reason they become the entrepreneurs they become is because they can't or don't or won't fit into the structures and routines of corporate life. They are dyslexic, they are autistic, they have ADHD or ADD, they are square pegs in round holes, they piss people off, get into arguments, rock the boat, laugh in the face of paperwork. But they transform weaknesses in ways that create added advantage -- the strategies I mentioned earlier -- and seek partnerships with people who excel in the areas where they have no talent whatsoever.
They do not fear failure -- or they do, but they move ahead anyway. They will experience heroic, spectacular, humiliating, very public failure but find a way to reframe until it isn't failure at all. When they fail in ways that other people won't, they learn things that other people don't and never will. They have incredible grit and resilience.
They are unlikely to be reading stuff like this. (This is *not* to slam or criticize people who do; I love to read this stuff myself.) They are more likely to go straight to a book: perhaps a biography of Alexander the Great or Catherine the Great* or someone else they consider Great. Surfing the 'Net is a deadly timesuck, and given what they know their time is worth -- even back in the day when technically it was not worth that -- they can't afford it.
I could go on, it's a fascinating subject, but you get the idea. I wish you luck and strength and perhaps a stiff drink should you need it.
_____
Source : question answered on Quora
Your example
Similar articles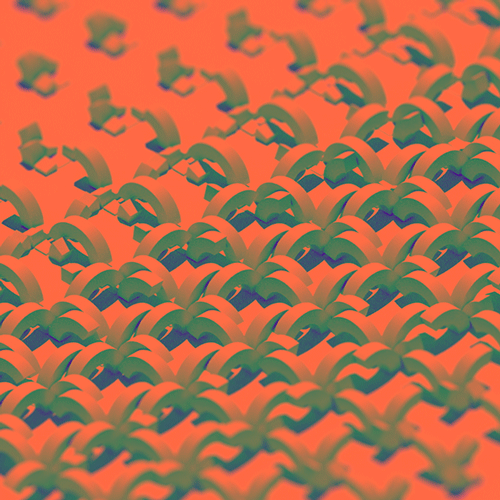 Motion Graphics via Tumblr
(...) in fact startups do have a different sort of DNA from other businesses. Google is not just a barbershop whose founders were unusually lucky and hard-working. Google was different from the beginning.
To grow rapidly, you need to make something you can sell to a big market. That's the difference between Google and a barbershop. A barbershop doesn't scale.
For a company to grow really big, it must:
(a) make something lots of people want, and
(b) reach and serve all those people.
Barbershops are doing fine in the (a) department. Almost everyone needs their hair cut. The problem for a barbershop, as for any retail establishment, is (b). A barbershop serves customers in person, and few will travel far for a haircut. And even if they did the barbershop couldn't accomodate them.
Writing software is a great way to solve (b), but you can still end up constrained in (a). If you write software to teach Tibetan to Hungarian speakers, you'll be able to reach most of the people who want it, but there won't be many of them. If you make software to teach English to Chinese speakers, however, you're in startup territory.
Most businesses are tightly constrained in (a) or (b). The distinctive feature of successful startups is that they're not.
You submitted this theory on 16/06/2019
|
Approved
Disruption also attracts attention: disruptors are people who look for trouble and find it. Disruptive kids get sent in the principle's office. [Disruptive companies] often pick fights they can't win. Think of Napster: the name itself meant trouble. What kinds of things can one "nap"? Music... Kids...and perhaps not much else. Shawn Fanning and Sean Parker, Napster's then teenage founders, credibly threatened to disrupt the powerful music recording industry in 1999. The next year, they made the cover of Time magazine. A year and a half after that, they ended up in bankruptcy court.
You submitted this theory on 04/04/2018
|
Approved
jungleroutine via Tumblr
The general piece of advice, which is fairly mundane and oft repeated, is: make sure you write a business plan because it will crystallize your thoughts to communicate your ideas with somebody else. Make sure that once you have written your business plan, you have somebody read and critique it and ask you questions.
You submitted this theory on 15/05/2018
|
Approved
magalerieaparis.wordpress.com
And that tells you that as a [founder], you have the skills to start companies from scratch, but it doesn't necessarily mean that you have the skill to grow it till they're larger.
You submitted this theory on 15/05/2018
|
Approved
Anyone who has held an iDevice or a smoothly machined MacBook has felt the result of Steve Jobs's obsession with visual and experiential perfection. But the most important lesson to learn from Jobs has nothing to do with aesthetics. The greatest thing Jobs designed was his business. Apple imagined and executed definite multi-year plans to create new products and distribute them effectively. Forget "minimum viable products"—ever since he started Apple in 1976, Jobs saw that you can change the world through careful planning, not by listening to focus group feedback or copying others' successes.
You submitted this theory on 15/05/2018
|
Approved