The act itself is the destination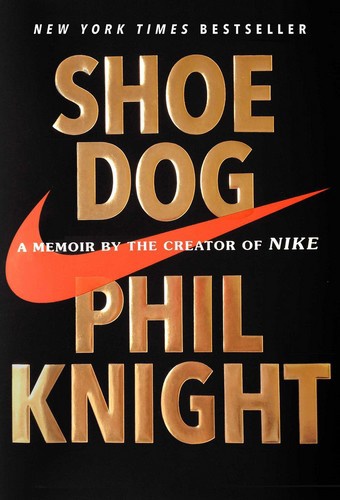 History is one long processional of crazy ideas. The things I loved most – books, sports, democracy, free enterprise – started as crazy ideas. For that matter, few ideas are as crazy as my favorite thing, running. It's hard. It's painful. It's risky. The rewards are few and far from guaranteed. When you run around an oval track, or down an empty road, you have no real destination. At least, none that can fully justify the effort. The act itself becomes the destination. It's not just that there's no finish line; it's that you define the finish line. Whatever pleasures or gains you derive from the act of running, you must find them within. It's all in how you frame it, how you sell it to yourself.
Your example
Other entries from " Shoe Dog "
Similar articles
kse332 via DeviantArt
Everyone has a plan until they get punched in the face.
You submitted this theory on
|
Approved
Artist unknown via usewallpaper
The mind must always be in the state of "flowing," for when it stops anywhere that means the flow is interrupted and it is this interruption that is injurious to the well-being of the mind. In the case of the swordsman, it means death. When the swordsman stands against his opponent, he is not to think of the opponent, nor of himself, nor of his enemy's sword movements. He just stands there with his sword which, forgetful of all technique, is ready only to follow the dictates of the subconscious. The man has effaced himself as the wielder of the sword. When he strikes, it is not the man but the sword in the hand of the man's subconscious that strikes.
You submitted this theory on
|
Approved
[...] true knowledge [...] is experiential. How do we explain the taste of sugar? Verbal descriptions do not give us the sensation. To know the taste, one must experience it. The philosophy of the arts is not meant to be mused over and intellectualized; it is meant to be experienced. Thus, inevitably, words will convey only part of the meaning.
You submitted this theory on
|
Approved
Joel Falagne via Behance
Leadership is lonely ... I'm not going to be afraid of confrontation to get us to where we need to go. There's a big misconception where people thinking winning or success comes from everybody putting their arms around each other and singing kumbaya and patting them on the back when they mess up, and that's just not reality. If you are going to be a leader, you are not going to please everybody. You have to hold people accountable. Even if you have that moment of being uncomfortable.
You submitted this theory on
|
Approved
There's a choice that we have to make as people, as individuals. If you want to be great at something, there's a choice you have to make. We all can be masters at our craft, but you have to make a choice. What I mean by that is, there are inherent sacrifices that come along with that. Family time, hanging out with friends, being a great friend, being a great son, nephew, whatever the case may be. There are sacrifices that come along with making that decision.
You submitted this theory on
|
Approved