Everyone is a moon, and has a dark side which he never shows to anybody
Examples

(3)
Steve jobs
He was against supporting Charity
Ingrained a culture of fear at Apple, ill offend employees with verbal abuse, fire people without notice
He used fear and intimidation to sanction the press
Saw no problem with sweatshops
Denied his paternity of her daughter for a long time
He had high standards of living
By Martijn_P | 12/08/2019
Nelson Mandela
Mandela, depicted as the anti-apartheid revolutionary who dismantled the legacy of Apertheid, Nobel Peace prize winner of 1983 was what some people say two-sided personality
During his single term as president, Mandela maintained close ties with notorious human rights violators such as Fidel Castro, Yasser Arafat or Muammar Al-Qaddafi
He attended a course in a terrorist camp in Ethiopia. During the anti-apartheid struggle, he co-founded in 1961 the terrorist wing of the ANC. He even received $10M in donation from Al-Qaddafi and gave his country highest reward for a foreigner to Libya's dictator, and did the same to the corrupt Indonesian president Suharto, who donated $60 million.
Gandhi
...praised Adolf Hilter, and even wrote a personnal letter to him in 1940
By Martijn_P | 12/08/2019
Your example
Similar articles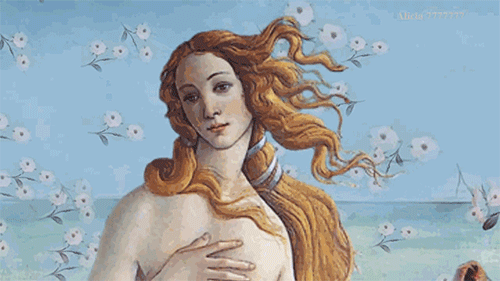 Club Innovation & culture France
Beauty always has an element of strangeness. I do not mean a deliberate cold form of strangeness, for in that case it would be a monstrous thing that had jumped the rails of life. But I do mean that it always contains a certain degree of strangeness, of simple, unintended, unconscious strangeness, and that this form of strangeness is what gives it the right to be called beauty. It is its hallmark, its special characteristic. Reverse the proposition and try to imagine a commonplace beauty! (…) This element of strangeness which constitutes and defines individuality, without which there is no beauty, plays in art (and may the precision of this comparison excuse its triviality) the role of taste or flavouring in cookery; if the individual usefulness or the degree of nutritious value they contain be excepted, viands differ from each other only by the idea they reveal to the tongue.
You submitted this theory on 09/10/2019
|
Approved
Sometimes people are beautiful.
Not in looks.
Not in what they say.
Just in what they are.
You submitted this theory on 08/10/2019
|
Approved
Author unknow via Pinterest
Practice calling people by their names. Every year shrewd manufacturers sell more briefcases, pencils, Bibles, and hundreds of other items just by putting the buyer's name on the product. People like to be called by name. It gives everyone a boost to be addressed by name.
You submitted this theory on 04/10/2019
|
Approved
Some things benefit from shocks; they thrive and grow when exposed to volatility, randomness, disorder, and stressors and love adventure ...
You submitted this theory on 10/06/2019
|
Approved
Richard Davies via art-spir
[Steve jobs, 1981, pitching the first Macintosh]
" This is a 21st century bicycle for your mind. "
You submitted this theory on 08/06/2018
|
Approved