When the mind is denied the emotional sting of losing, it never figures out how to win
An experiment known as the Iowa Gambling Task designed by the neuroscientists Antonio Damasio and Antoine Bechara.
The game went as follows: a subject—"the player"—was given four decks of cards, two black and two red, and $2,000 of play money. Each card told the player whether he'd won or lost money. The subject was instructed to turn over a card from one of the four decks and to make as much money as possible. But the cards weren't distributed at random. The scientists had rigged the game. Two of the decks were full of high-risk cards. These decks had bigger payouts ($100), but also contained extravagant punishments ($1,250). The other two decks, by comparison, were staid and conservative. Although they had smaller payouts ($50), they rarely punished the player. If the gambler drew only from those two decks, he would come out way ahead.
At first, the card-selection process was entirely haphazard. There was no reason to favor any specific deck, and so most people sampled from each pile, searching for the most lucrative cards. On average, people had to turn over about fifty cards before they began to draw solely from the profitable decks. It took about eighty cards before the average experimental subject could explain why he or she favored those decks. Logic is slow. But Damasio wasn't interested in logic; he was interested in emotion. While the gamblers in the experiment were playing the card game, they were hooked up to a machine that measured the electrical conductance of their skin. In general, higher levels of conductance signal nervousness and anxiety. What the scientists found was that after a player had drawn only ten cards, his hand got "nervous" when it reached for the negative decks. Although the subject still had little inkling of which card piles were the most lucrative, his emotions had developed an accurate sense of fear. The emotions knew which decks were dangerous. The subject's feelings figured out the game first.
Neurologically impaired patients who were unable to experience any emotions at all— usually because of damaged orbitofrontal cortices—proved incapable of selecting the right cards. While most people made substantial amounts of money during the experiment, these purely rational people often went bankrupt and had to take out "loans" from the experimenter. Because these patients were unable to associate the bad decks with negative feelings—their hands never developed the symptoms of nervousness— they continued to draw equally from all four decks. When the mind is denied the emotional sting of losing, it never figures out how to win.
Your example
Similar articles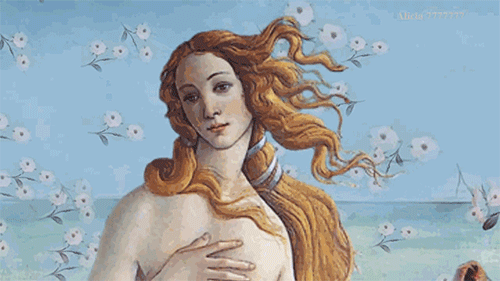 Club Innovation & culture France
Beauty always has an element of strangeness. I do not mean a deliberate cold form of strangeness, for in that case it would be a monstrous thing that had jumped the rails of life. But I do mean that it always contains a certain degree of strangeness, of simple, unintended, unconscious strangeness, and that this form of strangeness is what gives it the right to be called beauty. It is its hallmark, its special characteristic. Reverse the proposition and try to imagine a commonplace beauty! (…) This element of strangeness which constitutes and defines individuality, without which there is no beauty, plays in art (and may the precision of this comparison excuse its triviality) the role of taste or flavouring in cookery; if the individual usefulness or the degree of nutritious value they contain be excepted, viands differ from each other only by the idea they reveal to the tongue.
You submitted this theory on 09/10/2019
|
Approved
Sometimes people are beautiful.
Not in looks.
Not in what they say.
Just in what they are.
You submitted this theory on 08/10/2019
|
Approved
A well-shaped brain is better than a full brain
You submitted this theory on 31/10/2019
|
Approved
Author unknow via Pinterest
Practice calling people by their names. Every year shrewd manufacturers sell more briefcases, pencils, Bibles, and hundreds of other items just by putting the buyer's name on the product. People like to be called by name. It gives everyone a boost to be addressed by name.
You submitted this theory on 04/10/2019
|
Approved
ajamesmccarthy via reddit
Everyone is a moon, and has a dark side which he never shows to anybody
You submitted this theory on 05/08/2019
|
Approved