You got to be into something greater than yourself
Whether you're listening to Aristotle or the psychologists at Harvard or Jesus Christ or the goddamn Beatles, they all say that happiness comes from the same thing: caring about something greater than yourself, believing that you are a contributing component in some much larger entity, that your life is but a mere side process of some great unintelligible production. This feeling is what people go to church for; it's what they fight in wars for; it's what they raise families and save pensions and build bridges and invent cell phones for: this fleeting sense of being part of something greater and more unknowable than themselves.
Your example
Other entries from " The Subtle Art of Not Giving a F*ck "
Similar articles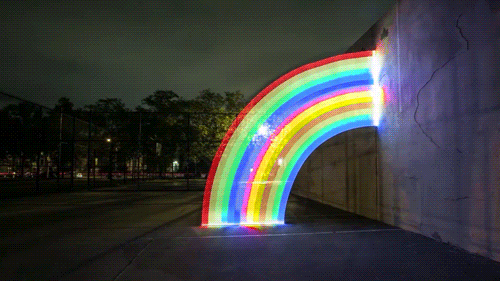 Author unknow via tumblr
[About Angela Duckworth - American academic, psychologist - experiment]
Duckworth finds it useful to divide the mechanics of achievement into two separate dimensions: motivation and volition. Each one, she says, is necessary to achieve long-term goals, but neither is sufficient alone. Most of us are familiar with the experience of possessing motivation but lacking volition: You can be extremely motivated to lose weight, for example, but unless you have the volition— the willpower, the self-control— to put down the cherry Danish and pick up the free weights, you're not going to succeed.
If a child is highly motivated, the self-control techniques and ...
You submitted this theory on 08/06/2018
|
Approved
Julien Pacaud via Tumblr
We need to think about failure differently.
I'm not the first to say that failure, when approached properly, can be an opportunity for growth. But the way most people interpret this assertion is that mistakes are a necessary evil. Mistakes aren't a necessary evil. They aren't evil at all.
They are an inevitable consequence of doing something new (and, as such, should be seen as valuable; without them, we'd have no originality). And yet, even as I say that embracing failure is an important part of learning, I also acknowledge that acknowledging this truth is not enough.
That's because failure is painful, and our feelings about this pain tend to screw up our understanding of its worth. To disentangle the good and the bad parts of failure, we have to recognize both the reality of the pain and the benefit of the resulting growth.
You submitted this theory on 24/02/2019
|
Approved
The point is this: Big thinkers are specialists in creating positive, forward-looking, optimistic pictures in their own minds and in the minds of others. To think big, we must use words and phrases that produce big, positive mental images.
You submitted this theory on 26/02/2019
|
Approved
Author unknown via Pinterest
Focus is saying no to 1,000 good ideas.
You submitted this theory on 18/05/2018
|
Approved
Painting from John Everett Millais (1829 - 1896) via Pinterest
There is no substitute for knowledge. To this day, I read three newspapers a day. It is impossible to read a paper without being exposed to ideas. And ideas, more than money, are the real currency for success
You submitted this theory on 18/05/2018
|
Approved