Le succès est un point de vue, le succès entrepreneurial se fait souvent au détriment du bonheur et de la vie personnelle
Extreme success results from an extreme personality and comes at the cost of many other things. Extreme success is different from what I suppose you could just consider 'success', so know that you don't have to be Richard or Elon to be affluent and accomplished and maintain a great lifestyle. Your odds of happiness are better that way. But if you're extreme, you must be what you are, which means that happiness is more or less beside the point. These people tend to be freaks and misfits who were forced to experience the world in an unusually challenging way. They developed strategies to survive, and as they grow older they find ways to apply these strategies to other things, and create for themselves a distinct and powerful advantage. They don't think the way other people think. They see things from angles that unlock new ideas and insights. Other people consider them to be somewhat insane.
Be obsessed.
Be obsessed.
Be obsessed.
If you're not obsessed, then stop what you're doing and find whatever does obsess you. It helps to have an ego, but you must be in service to something bigger if you are to inspire the people you need to help you (and make no mistake, you will need them). That 'something bigger' prevents you from going off into the ether when people flock round you and tell you how fabulous you are when you aren't and how great your stuff is when it isn't. Don't pursue something because you "want to be great". Pursue something because it fascinates you, because the pursuit itself engages and compels you. Extreme people combine brilliance and talent with an *insane* work ethic, so if the work itself doesn't drive you, you will burn out or fall by the wayside or your extreme competitors will crush you and make you cry.
Follow your obsessions until a problem starts to emerge, a big meaty challenging problem that impacts as many people as possible, that you feel hellbent to solve or die trying. It might take years to find that problem, because you have to explore different bodies of knowledge, collect the dots and then connect and complete them.
It helps to have superhuman energy and stamina. If you are not blessed with godlike genetics, then make it a point to get into the best shape possible. There will be jet lag, mental fatigue, bouts of hard partying, loneliness, pointless meetings, major setbacks, family drama, issues with the Significant Other you rarely see, dark nights of the soul, people who bore and annoy you, little sleep, less sleep than that. Keep your body sharp to keep your mind sharp. It pays off.
Learn to handle a level of stress that would break most people.
Don't follow a pre-existing path, and don't look to imitate your role models. There is no "next step". Extreme success is not like other kinds of success; what has worked for someone else, probably won't work for you. They are individuals with bold points of view who exploit their very particular set of unique and particular strengths. They are unconventional, and one reason they become the entrepreneurs they become is because they can't or don't or won't fit into the structures and routines of corporate life. They are dyslexic, they are autistic, they have ADHD or ADD, they are square pegs in round holes, they piss people off, get into arguments, rock the boat, laugh in the face of paperwork. But they transform weaknesses in ways that create added advantage -- the strategies I mentioned earlier -- and seek partnerships with people who excel in the areas where they have no talent whatsoever.
They do not fear failure -- or they do, but they move ahead anyway. They will experience heroic, spectacular, humiliating, very public failure but find a way to reframe until it isn't failure at all. When they fail in ways that other people won't, they learn things that other people don't and never will. They have incredible grit and resilience.
They are unlikely to be reading stuff like this. (This is *not* to slam or criticize people who do; I love to read this stuff myself.) They are more likely to go straight to a book: perhaps a biography of Alexander the Great or Catherine the Great* or someone else they consider Great. Surfing the 'Net is a deadly timesuck, and given what they know their time is worth -- even back in the day when technically it was not worth that -- they can't afford it.
I could go on, it's a fascinating subject, but you get the idea. I wish you luck and strength and perhaps a stiff drink should you need it.
_____
Source : question answered on Quora
Votre exemple
Articles similaires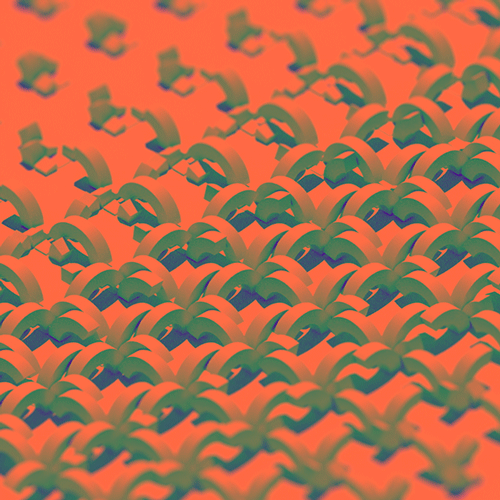 Motion Graphics via Tumblr
(...) En fait, les startups ont un ADN complètement différent de celui des autres entreprises. Google n'est pas seulement un salon de coiffure dont les fondateurs étaient exceptionnellement chanceux et travailleurs. Google était différent dès le début.
Pour grandir rapidement, vous devez pouvoir servir un très grand marché. C'est la différence entre Google et un salon de coiffure. Un salon de coiffure n'est pas « scalable ».
Pour qu'une entreprise devienne vraiment grande, elle doit :
(a) proposer un produit ou un service que beaucoup de gens veulent, et
(b) être en mesure d'atteindre et de servir tous ces gens.
Les salons de coiffure répondent au point (a). Presque tout le monde a besoin de sa coupe de cheveux. Le problème pour un salon de coiffure, et comme pour tout commerce de proximité, est (b). Un salon de coiffure coupe les cheveux de ses clients un par un, et peu nombreux sont ceux parmi nous prêts à faire un un long trajet pour rendre visite à leur coiffeur. Et même nous le faisions, le salon de coiffure ne pourrait tout simplement pas nous accueillir.
Un logiciel de traitement de texte n'a pas de problème avec (b), mais vous pouvez toujours vous retrouver bloqué par (a). Si vous écrivez un logiciel pour enseigner le tibétain à des locuteurs hongrois, vous serez en mesure d'atteindre le plus grand nombre de personnes qui le souhaitent, mais il y en aura peu. Si vous faites un logiciel pour enseigner l'anglais aux locuteurs chinois, alors là vous êtes dans le territoire des startups.
Vous avez soumis cette entrée le 16/06/2019
|
Approuvé
La disruption attire aussi l'attention : les disrupteurs sont des personnes qui cherchent des ennuis et les trouvent. Les enfants perturbateurs sont envoyés dans le bureau du Principal. [les entreprises disruptives] Ils choisissent souvent des combats qu'elles ne peuvent pas gagner. Pensez à Napster : le nom lui-même signifiait des ennuis. (…). Shawn Fanning et Sean Parker, les fondateurs de l'époque de Napster, ont menacé de façon irréversible de disrupter la puissante industrie musicale en 1999. L'année suivante, ils ont fait la couverture du magazine Time. Un an et demi après, ils se sont retrouvés devant un tribunal de faillite.
Vous avez soumis cette entrée le 04/04/2018
|
Approuvé
jungleroutine via Tumblr
Le conseil général, qui est assez banal et souvent répété, est : assurez-vous d'écrire un business plan parce que cela va cristalliser vos pensées lorsque vous serez amené à communiquer vos idées avec d'autres. Assurez-vous que quelqu'un le lise, le critique et vous pose des questions une fois que vous l'aurez dirigé.
Vous avez soumis cette entrée le 15/05/2018
|
Approuvé
magalerieaparis.wordpress.com
Et cela vous dit qu'en tant que [fondateur], vous avez les compétences monter une startup à partir de zéro, mais cela ne signifie pas nécessairement que vous avez les compétences nécessaires pour la transformer en une grande entreprise.
Vous avez soumis cette entrée le 15/05/2018
|
Approuvé
Quiconque a tenu un iDevice ou un MacBook conçu avec tant d'attention a ressenti le résultat de l'obsession de Steve Jobs pour la perfection visuelle et expérientielle. Mais la leçon la plus importante à apprendre de Jobs n'a rien à voir avec l'esthétique. La plus grande chose que Jobs a conçue était son business. Apple a imaginé et exécuté des plans pour créer de nouveaux produits et les distribuer efficacement. Oubliez les « produits minimum viables » - depuis qu'il créa Apple en 1976, Jobs savait que vous pouviez changer le monde grâce à une planification minutieuse, et non pas en écoutant ...
Vous avez soumis cette entrée le 15/05/2018
|
Approuvé